Jollyville Hours
School Hours : 7:40 – 2:55   Office Hours:  7:15 – 4:00
 Spring Picture Day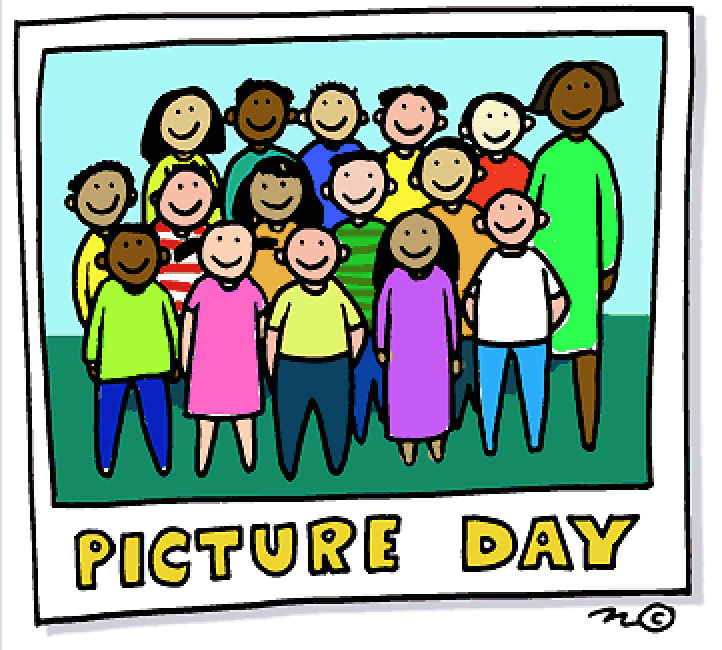 Date: Wednesday, March 13th 
Students will take class pictures and individual pictures. In a few weeks, parents will receive an order form to purchase the individual pictures. Ask your teacher what time your child will take his/her photo.
Kindergarten Roundup
Parents, if you know a family who has an incoming kindergarten, please direct them to the RRISD website, Kindergarten Registration Information. Kinder Round Up will take place on Wednesday, March 13th from 9:00am-2:00pm. All incoming kinder families need to visit Jollyville Elementary to enroll his/her child for the upcoming 2019-2020 school year. Please visit the website so you know what documents to bring to complete your child's registration for kindergarten.
Box Tops Wanted!
Help Jollyville ES by collecting and turning in non-expired Boxtops. Boxtops are due to your teacher or the Boxtop Mailbox by Wednesday, April 25th. Top 3 classes will win a Ice Cream Party! So starting collecting and bring in your boxtops today!
How to turn in your boxtops:
Option 1: Tape your boxtops to the Boxtop Recording Sheet. Make sure to write your child's name and teacher's name on the back of the paper. Return sheet to your teacher.
Option 2: Collect non-expired boxtops in a ziplock bag. Make sure to write your teacher's name on the ziplock bag. Return ziplock bag to your teacher.
Summer Camp Opportunity
Join Austin Sunshine Camp for a five day, four night residential camp for 8-15 year olds at our 21,000 square foot Zilker Lodge in Zilker Park or in cabins on the waterfront of Lake Travis! Austin Sunshine Camps has been providing life changing camp experiences at no cost to low-income youth and their families since 1928. 
Requirements for Attending: Campers must be 8-15 years of age and  live in Travis, Hays, Bastrop,Williamson, or Caldwell counties. Also, campers who qualify for the free and  reduced lunch program at Jollyville Elementary.
Click HERE For More Information
2018-2019 Yearbook
Order now to purchase a 2018-2019 Jollyville Elementary Yearbook. Yearbooks are only $20.00 and will include memories that will last a lifetime. Yearbooks will be delivered in May.  Here are the steps to ordering your priceless memory book today:
2. Or Print and complete this
Yearbook form
and return it to your child's homeroom teacher.
STARRY: Real Life Parenting
Ldooking for other parents to connect to while learning skills to increase parenting success? Join us for Real Life Parenting! This is an 8 week group that will meet to provide insight and guidance. Classes are free, however, registration is required and space is liminited. For more informaiton or to register, please call 512-388-8290. Click on the following flyers for more information:
 ,Spring Break Flyer, 
Summer Flyer, and
Mark your calendar for Explore UT 2019
Saturday, March 2, 2019
11 a.m. to 5 p.m.
The University of Texas at Austin
FREE. No registration required (except for buses).
Everyone is welcome.
Held annually at UT Austin, Explore UT aims to inform students, parents, teachers and community members from across the state about the importance of the public research institution and higher education in Texas. The day-long event invites Texans of all ages to experience robust research experiences, hands-on demonstrations, and experiments, and participate in the richness of the university's scholarship and knowledge. Please visit the Explore UT websitefor more information.
KLRU Kids Writers Contest
The KLRU KIDS Writers Contest is a local Contest designed to promote the advancement of children's reading skills through hands-on, active learning. Children from kindergarten through fifth grade are encouraged to write and illustrate stories and submit them to KLRU. All children who enter the contest will have their story published on their website! Email & Postmark Deadline: Sunday, March 31, 2019. 
​​​​​​​Click here for more information.
ROUND ROCK ISD PTA CLOTHES CLOSET
Folleto en espanol   The Clothes Closet is a service program organized and sponsored by the RRISD Council of PTAs. We provide gently used clothing as well as NEW socks and NEW underwear to the RRISD students in need.
Two Locations currently serving families:
Anderson Mill Elementary at 10610 Salt Mill Hollow, Austin  OPEN: Tues,  9:30am – 11:30am 
Voigt Elementary at 1201 Cushing Drive, Round Rock OPEN: Wed & Thur,  9:30am-11:30am               
Donations of gently used clothing and NEW socks and NEW underwear are greatly appreciated. Sizes requested are size 4T to adult.  Clothing must conform to the RRISD Dress Code. Please no rips, tears, stains or broken zippers. Monetary donations gratefully accepted.
Please see your school nurse for the required voucher. (Each student must have their own voucher to qualify.)
For questions about the Clothes Closet, please contact Council PTA Clothes Closet Chair, Angela Thibeault at RRISD.PTA.COUNCILCC@GMAIL.COM  or 401/862-7718. Para Espanol Cecelia 512-554-3412.
If you plan to go on a field trip, volunteer in the classroom, or work with students, you must complete the online application AND receive approval.
Online Volunteer Application.
Some helpful tips to remember when submitting your volunteer application:
Please complete entire form.
Select the school(s) where you would like to volunteer (you can choose more than one school).
Please make sure that you click the SUBMIT button.
Thank you in advance for going through this process.  We look forward to you volunteering at our school!
Registration
For additional info, check out Round Rock Independent School District's enrollment page
To enroll your child as a student at Jollyville Elementary, please read and complete the steps outlined below:
Next, visit the office at Jollyville Elementary. Guardian(s) of new students must present ALL of the following documents to complete enrollment:
Birth certificate
Immunizations record [immunization requirements],
Proof of residence in the school district;
Lease agreement, if renting,

contract of sale or a tax statement, if purchasing, and
current utility bill indicating the address and the adult's name.

Last report card or withdrawal form from previous school district, and
Social Security Card (if available).
Got Registration Questions? Call 512-428-2200 to speak with Jollyville Elementary Office Staff.
Click title to view presentation
School Supply Lists for the 2018-2019 school year!
Kinder, 1st, 2nd, 3rd, 4th, 5th
 Federal Report Cards for Jollyville
Communication
* Transportation Change – Requests need to be communicated to the office no later than 2:30 each day.  If you want your child to dismiss in a way different from their typical way after school, it must be made through the office.  If the notification happens after 2:30, then students will be expected to dismiss the same as any other day.
* Dismissal – In order for a student to be called from class to dismiss early, the trusted adult must be in the office no later than 2:40 p.m.  If the trusted adult arrives after 2:40, then they will have to wait at the location where their student normally dismisses.  This policy will begin immediately, and no exceptions will be made without Administrator approval. I know that we share a common goal for students to dismiss safely from school each day.  We appreciate your support.  
* Campus Communication – All major campus events will be posted on the marquee in the front of the school.  Also, the calendar on the campus website is kept up to date as events are added, changed, or canceled.  Finally, teachers will communicate important dates to parents of the students in their class.  It is our goal to provide numerous opportunities for families to be involved.  We thank you for supporting all of our efforts at Jollyville Elementary.